Our goal is to develop young athletes, improve lacrosse skill and knowledge, have fun and create friendship. Additionally, the larger program philosophy is to create a sense of community, family and bonding across the entire Kindergarten through 12the grade program. Here are some activities our youth girls and scholastic girls have participated in together.
Big Sister
Youth and scholastic girls attending each other's games and cheering one another on with homemade signs!
Tie-Dye
Our JV and Varsity players tie-dying shirts with our youth players. So much fun for everyone!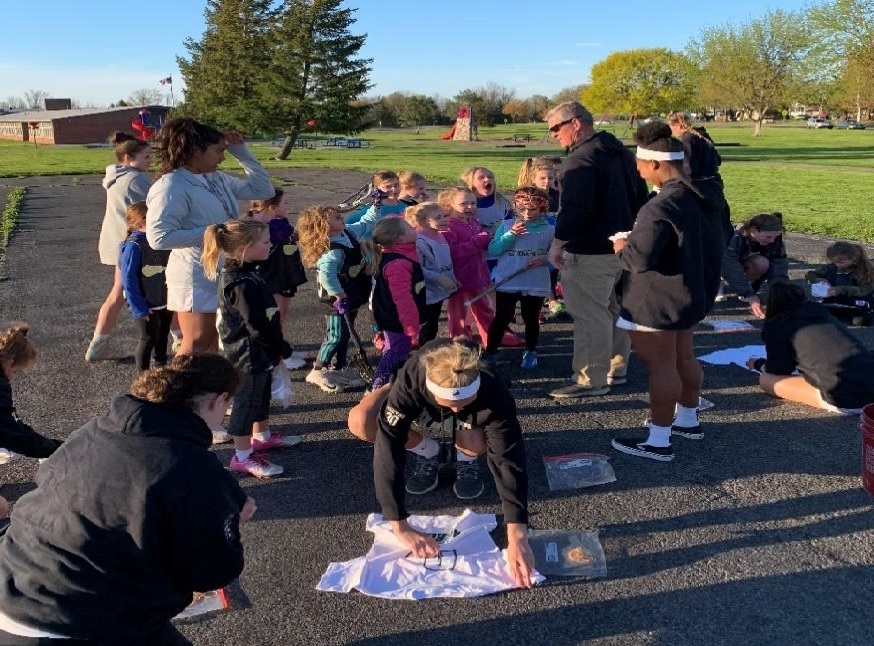 RH Senior Game - our youth girls created a stick tunnel on the varsity field before the game to cheer the seniors as they walk out for their Senior Game!