2023 Girls Spring Lacrosse Lacrosse
GIRLS 2023 SPRING OUTDOOR SEASON
Designed for girls currently enrolled in grades K - 6, this program is competitive, consisting of practices and games, as health guidelines allow, we will have multi-team play dates. This program is broken down into the following levels:
Kindergarten - Girls currently in Pre-K or Kindergarten

1/2 - Girls currently in 1st and 2nd grade

3/4 - Girls currently in 3rd and 4th grades

5/6 - Girls currently in 5th and 6th grades
No experience is necessary and all new players are welcome to join at any level.
For players grades 1-6, the registration fee covers: weekly games, 3 tournaments, and practices twice a week that consist of skill development, game instruction, and conditioning.
For players in UPK/K, the registration fee covers: friendly scrimmages, and practices 1 day a week that consist of skill development, game instruction, and conditioning.
Registration Details:
The Spring 2023 Season runs from 4/9/23 - 6/4/23
Registration will be open for Rush-Henrietta Residents ONLY from 2/4/23 - 2/18/23. Based on roster availability, registration will open to players residing outside of Rush-Henrietta beginning 2/19/23.
Registration will be closing on FRIDAY, MARCH 31st
Registration Fee Grades 1-6 - $110
Registration Fee for Kindergarten - $55
PRACTICE INFORMATION:
***SPECIAL NOTE****
Given the uncertain spring weather we typically find in Rochester, the first three practices will be held indoors at the Rochester Sports Garden, Henrietta, NY
ALL TEAMS WILL PRACTICE FROM 9:00- 10:00am ON SATURDAY 4/15, 4/22 and 4/29.
For the remainder of the season, MAY - JUNE, practices will be held at the Webster Building on the corner of Calkins Rd and Pinnacle Rd.
Practices times will be as follows:
UPK/K Team - Thursdays 5:00-6:00pm
1/2 Team - Tuesdays and Thursdays: 5:45- 7:00pm
3/4 Team - Mondays and Thursdays: 6:00 - 7:30pm
5/6 Team -Mondays and Thursdays: 6:00 - 7:30pm
The Weekly Games and Tournament schedules are TBD and will be shared via our League Apps and GroupMe Apps. Practices, special events and other team specific updates will also be communicated via these apps.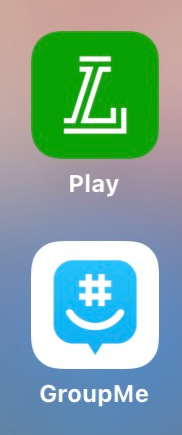 EQUIPMENT INFORMATION:
Googles, mouth guard, and full size stick are required to participate.
***There are significant differences between a girls lacrosse stick and boys lacrosse stick. Please feel free to ask us any questions you may have.
For anyone NEW to the sport, we do have a limited selection of equipment (goggles and sticks) available to rent.
You can rent:
goggles and girls stick for $30
Goggles only $10
Stick only $20
You can select items needed and pay for them at the end of the on-line registration process.
There are many options when it comes to purchasing lacrosse equipment. We highly recommend checking out Dick's Sporting Goods, Lacrosse Unlimited or Play it Again Sports for your equipment. There is also a RH Lacrosse Club Facebook Buy, Sell, and Trade group. You are welcome to search there and/or create an "In search of" post.
Local stores (shop in-person or online)
Online shopping:
Practice Apparel:
Players should wear comfortable, weather appropriate athletic clothing (shorts, sweatpants, t-shirts, tanks and/or sweatshirts) for practices along with cleats for outdoor fields.
Pinnies:
A pinnie is a mesh material top that is reversible.
All first time players will receive an RH pinnie as a part of their registration.
Returning players that have outgrown their pinnie will be able to purchase a new pinnie for $20.
Uniforms: The uniform will consist of a reversible, sublimated top at a cost of $40. The uniforms are the same from the previous season. Our uniforms are the same as they were last year. You are not required to have a uniform.
All players will be required to have a pinnie OR uniform for game play.
Multi-player discount
For those families with more than two players, we offer a 25% discount for the third or more child. Please email us at rhlacrosseclub@gmail.com for the code.
Processing fee
There is a 5% processing fee applied to the registration cost at checkout. There is no processing fee applied to uniform or pinnie purchases.
Parent Meeting
We will be holding a parent meeting the first full week of April to introduce all of the coaches and go over information for the season. Stay tuned for more details.
Use the form below to filter by sport, season, day(s) and/or location; or scroll to view all programs.
---